Currently in beta testing, thought I'd go ahead and start writing the forum post.
Screenshot of Sending items window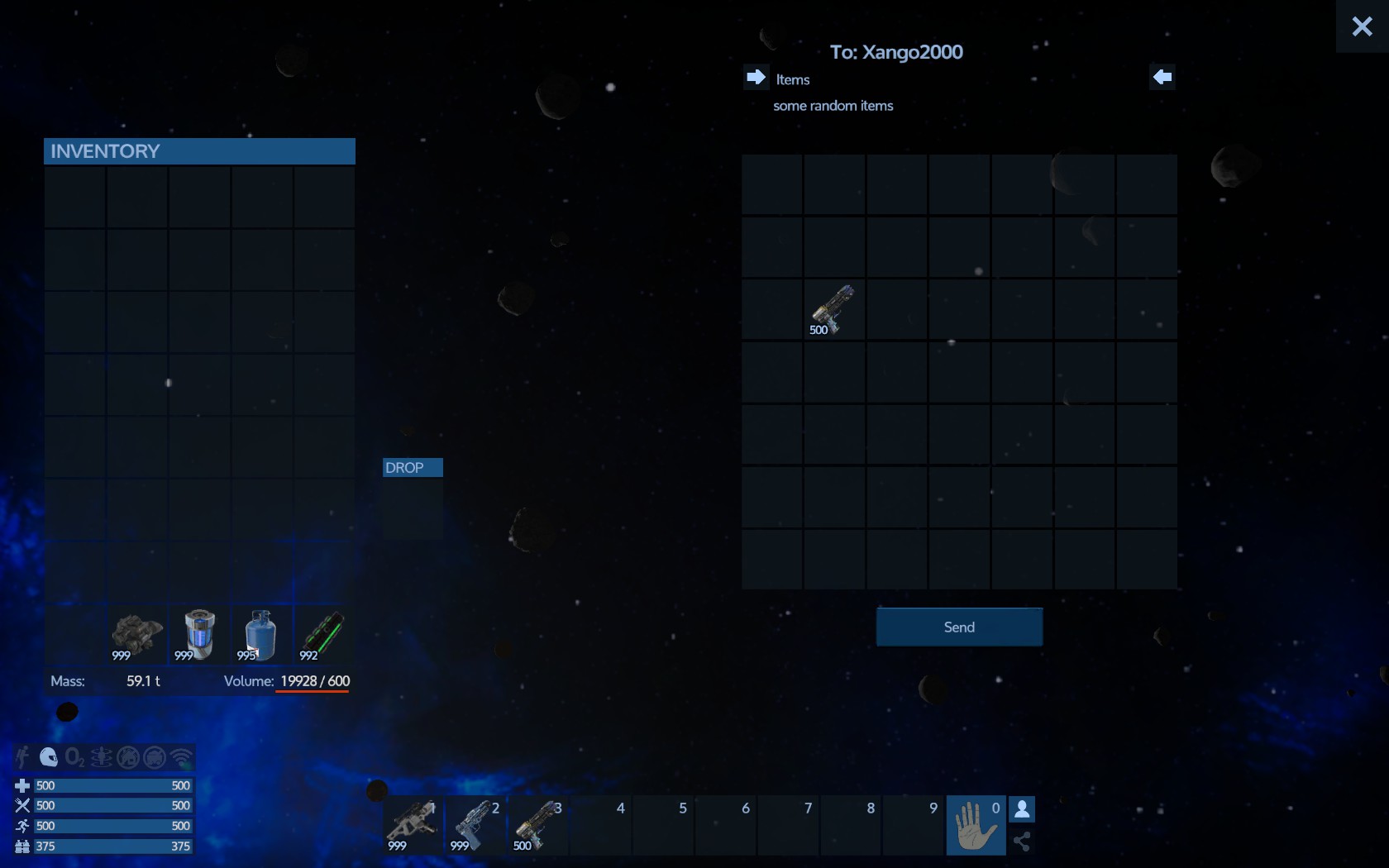 Screenshot of Reading a message with Multiple Coordinates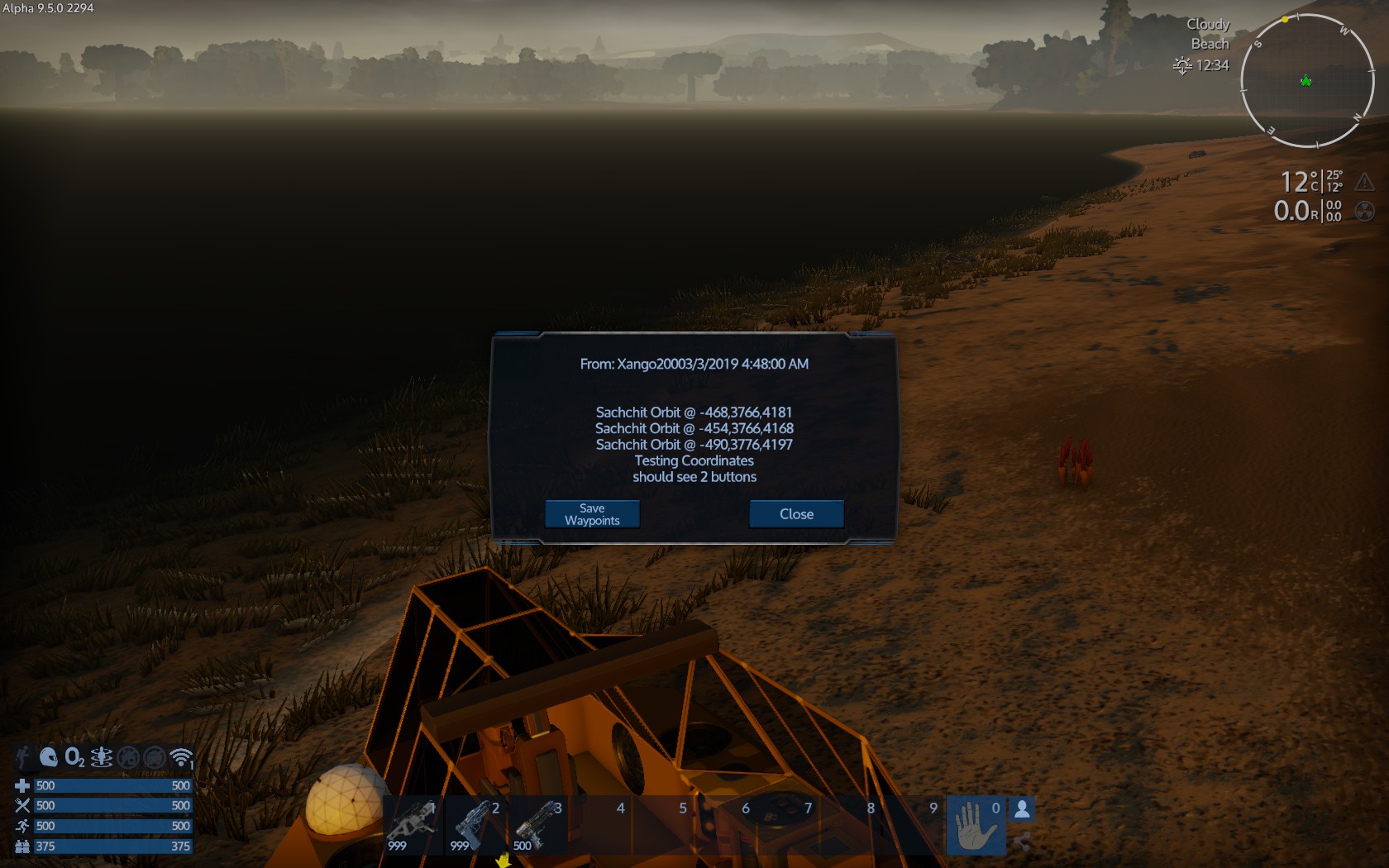 Commands list:
/mail [player] [message]
then add items and click send
/mlm.new [player]
starts a multiline message
/mlm.cc [player]
adds a player to the recipients list
/mlm.nl [message]
adds a line to the message
/mlm.loc
adds your current coordinates to the message
/mlm.send
Sends the message
/inbox
This single command reads messages, one message per /inbox so you will have to spam it if you have multiple messages in your queue.
Notes:
1. The whole player name in not necessary, any unique fragment will work so long as it is unique to a single player.
2. /mlm.loc records your Current coordinates... you can have more than one, and they dont have to be on the same playfield.